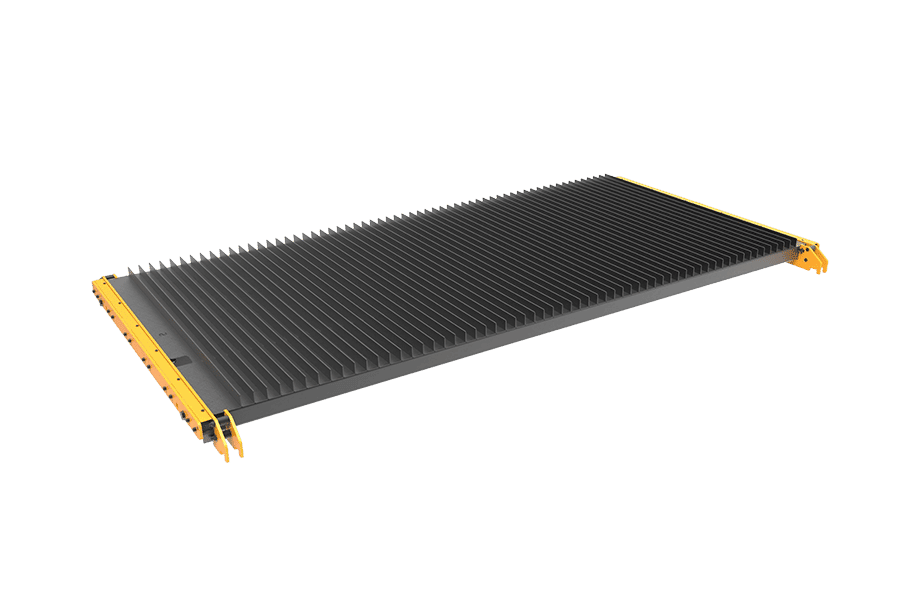 Blade Pallet
This blade pallet allows the sheet to be unloaded gently. This system avoids friction between the forks and the sheet, allowing the cut sheet to be deposited gently. This pallet is suitable for handling non-standard sheet sizes
It can be configured with a single slot that uses a single slot in the storage tower with (capacity: 1 pole).
The blade pallet is compatible with cut sheets without micro fasteners.
The blade pallet can be used for sheet by sheet loading by the forks in the following cases :- Sheets outside the standard formats designed to be handled by the suction cups.- Special sheets with holes or tears, not compatible with vacuum gripping.- Unfinished sheets, for formats and/or material grades with low rotation.